Wood is a travelling companion which can still help us to recognise our origins, our roots, and can guide us towards the moderation and attention the future needs so much.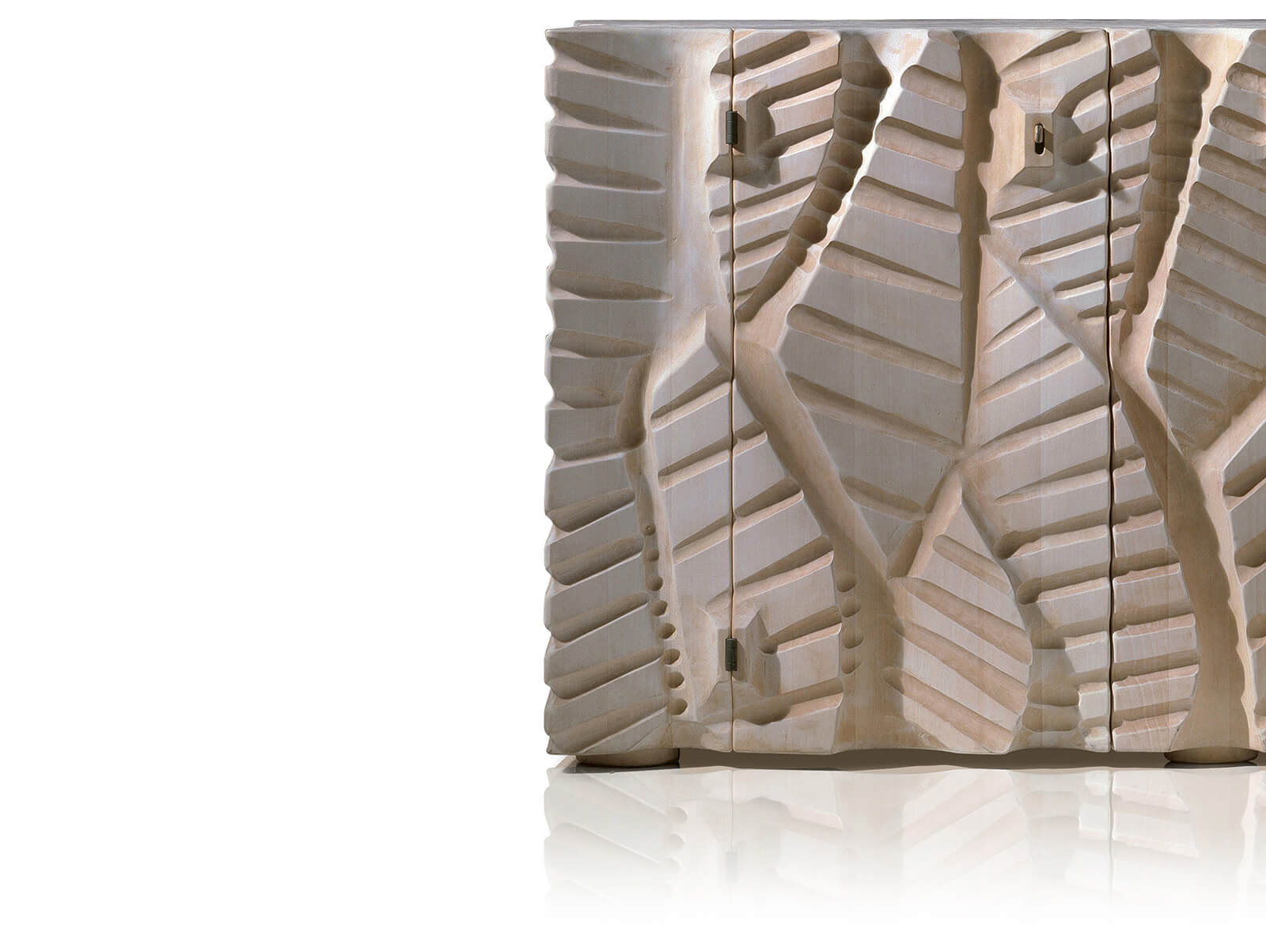 In our work we choose ancestral materials like wood, iron, stone and leather, because we believe that material can also help us to stay connected to our physical roots.
The main material we use is wood, because of its physiological empathy with human life. When wood is alive, it provides us with oxygen, food, shelter, beauty and company. Once felled, it continues to give us plenty of protection from heat and cold, mechanical resistance and elasticity, durability, scent and colour, and heat when burned. It's a silent life companion, but always with an exceptional and evocative life force.
The techniques fine-tuned by Giuseppe Rivadossi all arise from a deep knowledge of the material. The choice of wood, construction techniques and finishes are links in the same chain which begins with a functional need and leads coherently to the ultimate meaning of the work and of our actions.
The structure of wood means that over time it is exposed to shrinkage and movement depending on the lesser or greater degree of humidity in the environment. Consequently, the various sections that make up a solid wood structure must be able to follow this movement, while retaining compactness and solidity.
Our preferred construction techniques include carving from a single block and interlocking, both ancient physiological methods.
Wood not only has its own evocative properties; the structures for which it needs to be used can also have such properties and thus become equally important elements. Everything speaks, everything is language and because of this we are always extremely careful to ensure the various steps are consistent.
Surface finishes are never pure ornament, but rather actions naturally consistent with the material and executed with the aim of making the material itself vibrate, and to valorise its architecture.
Except for specific requests, the colour of the work is the colour of the chosen wood, with no additional colouration. We use numerous noble timbers such as Italian walnut, Slovenian oak, European cherry, linden, maple, mahogany and others.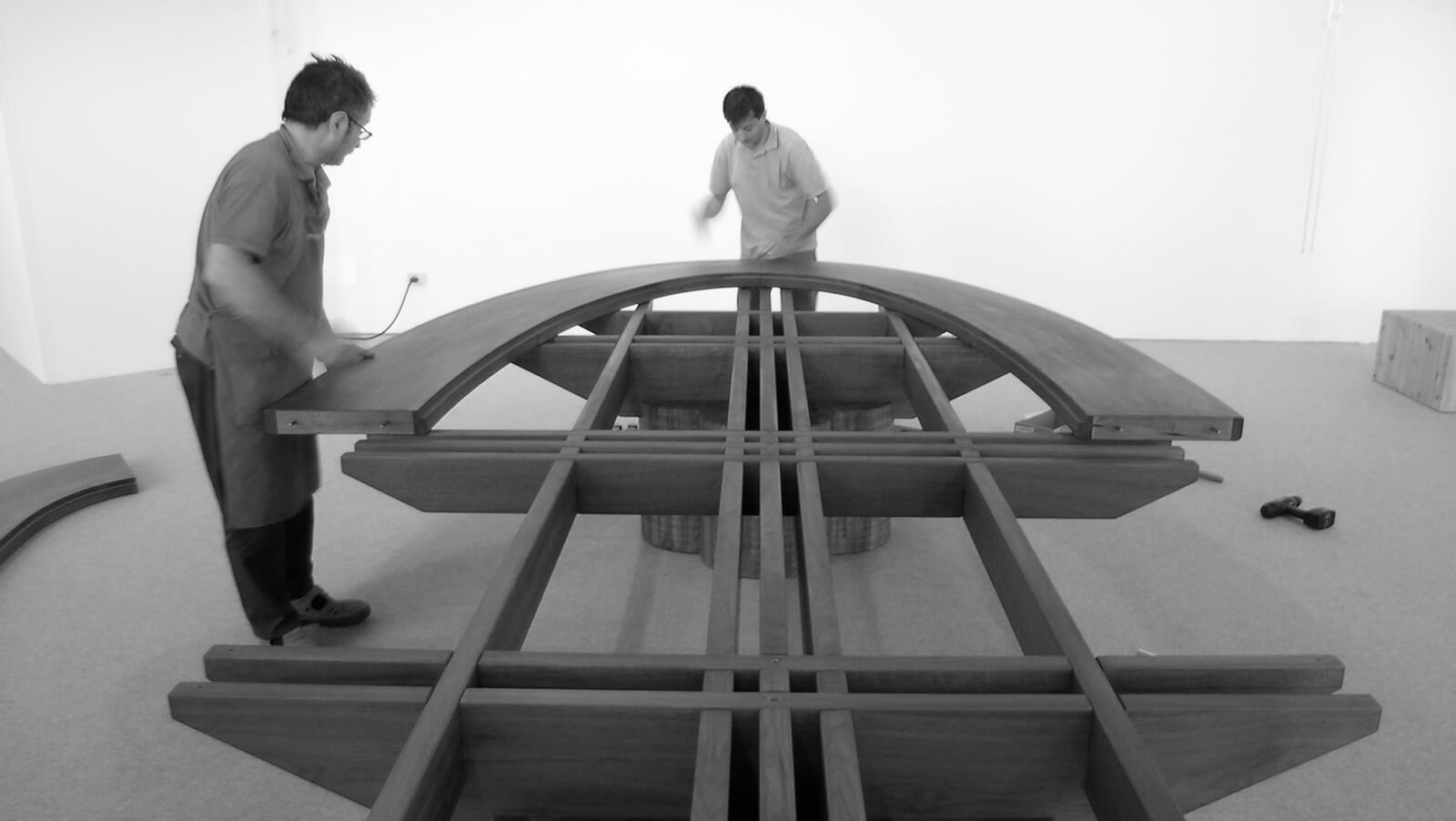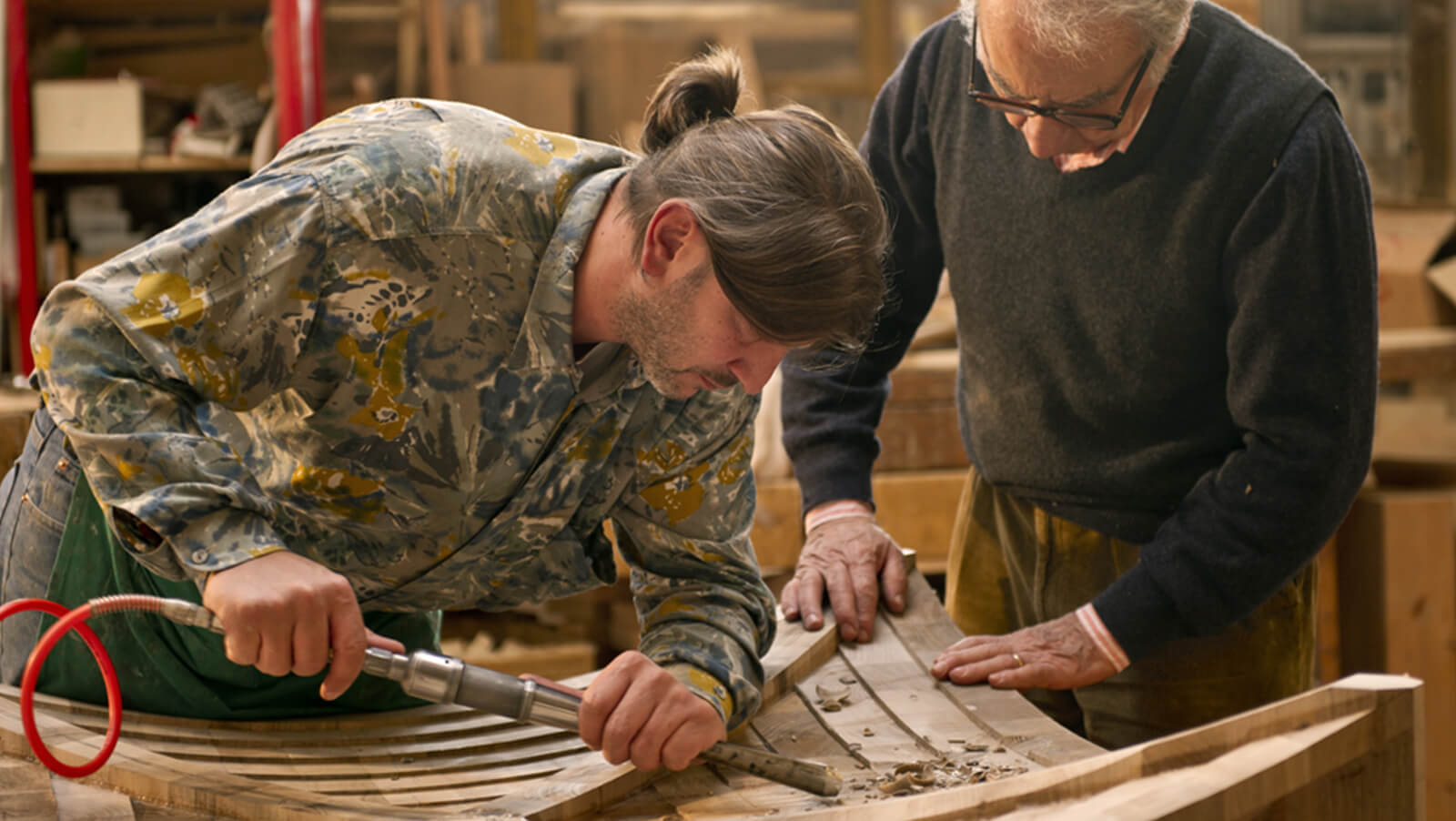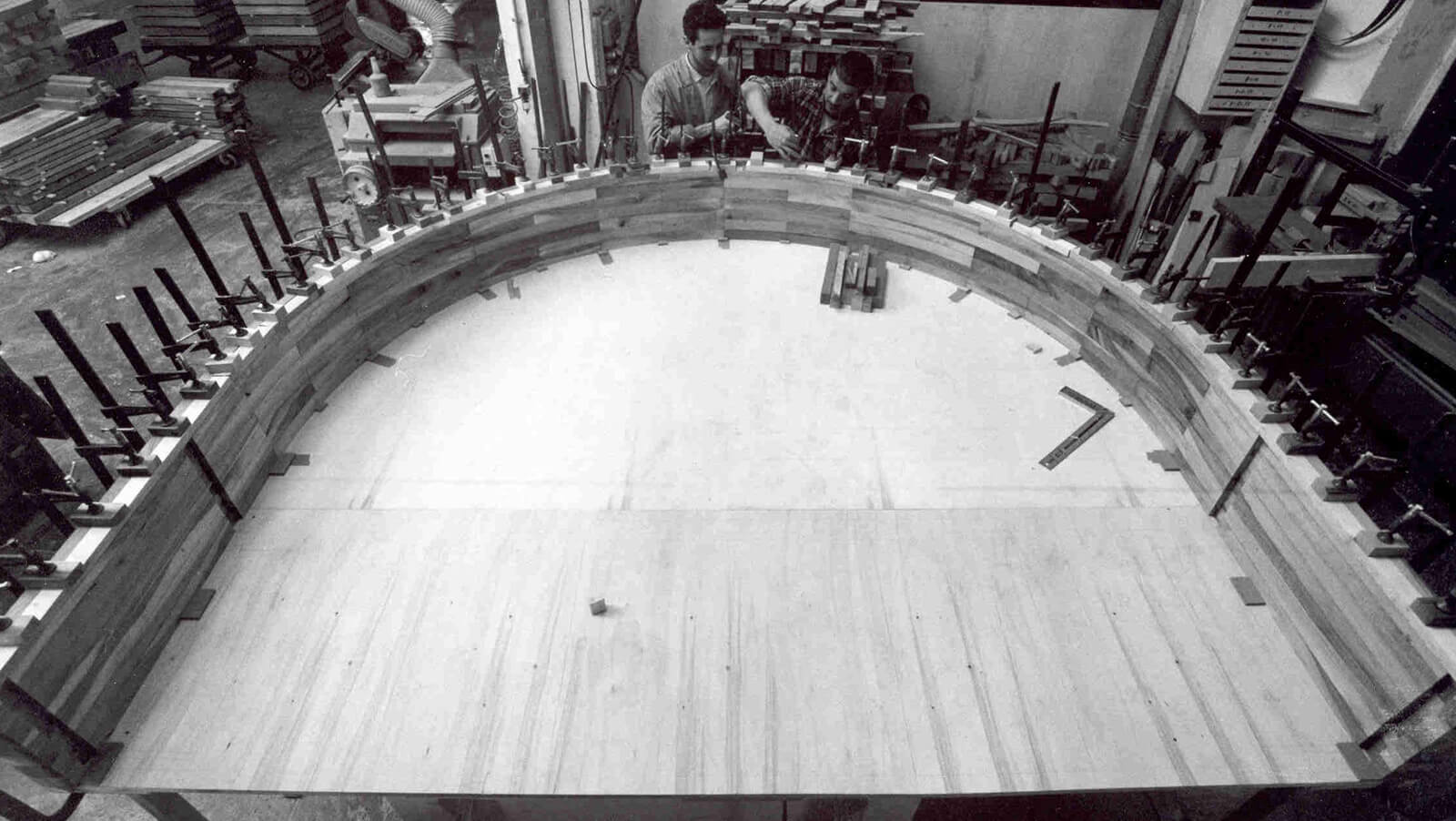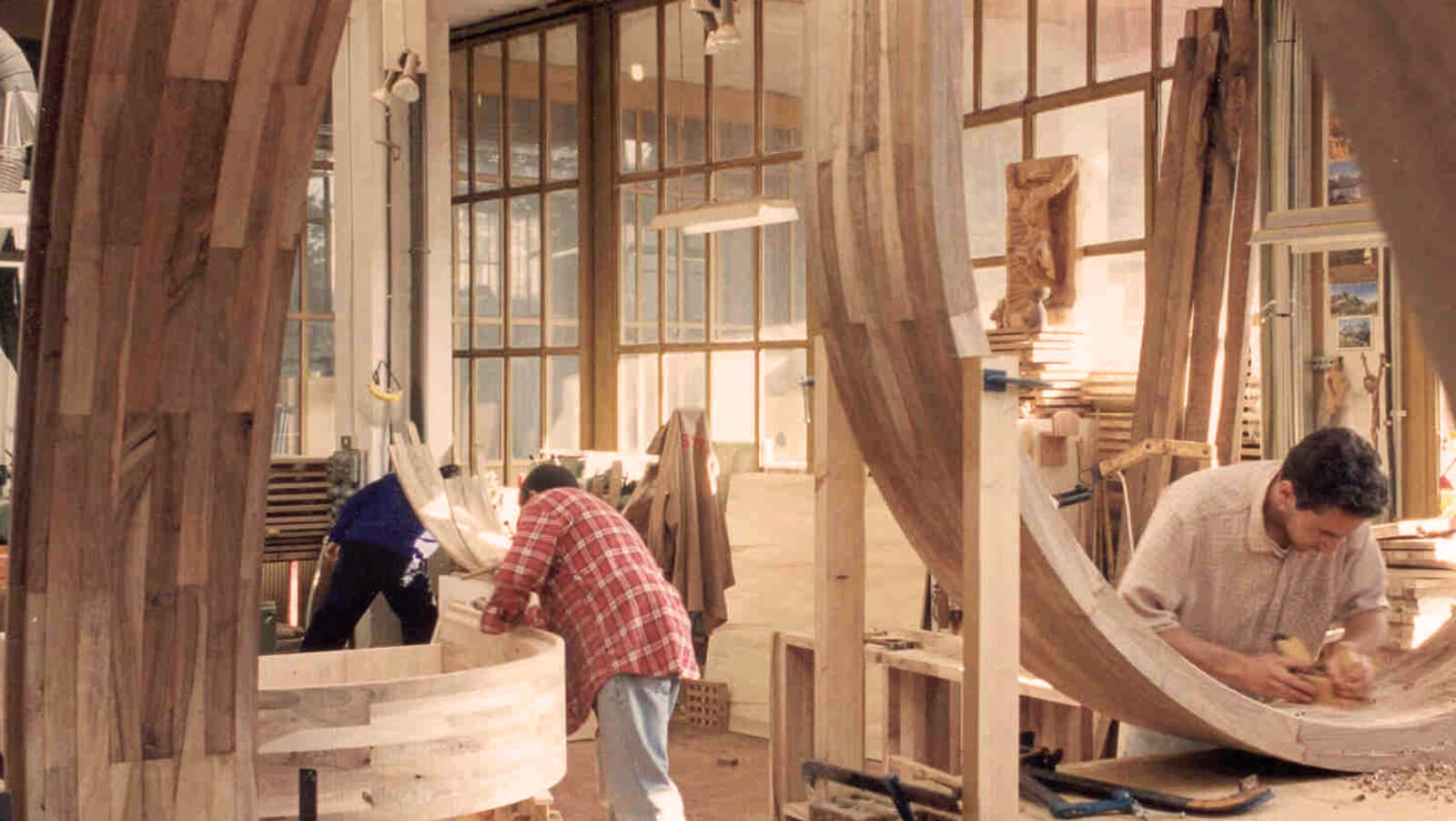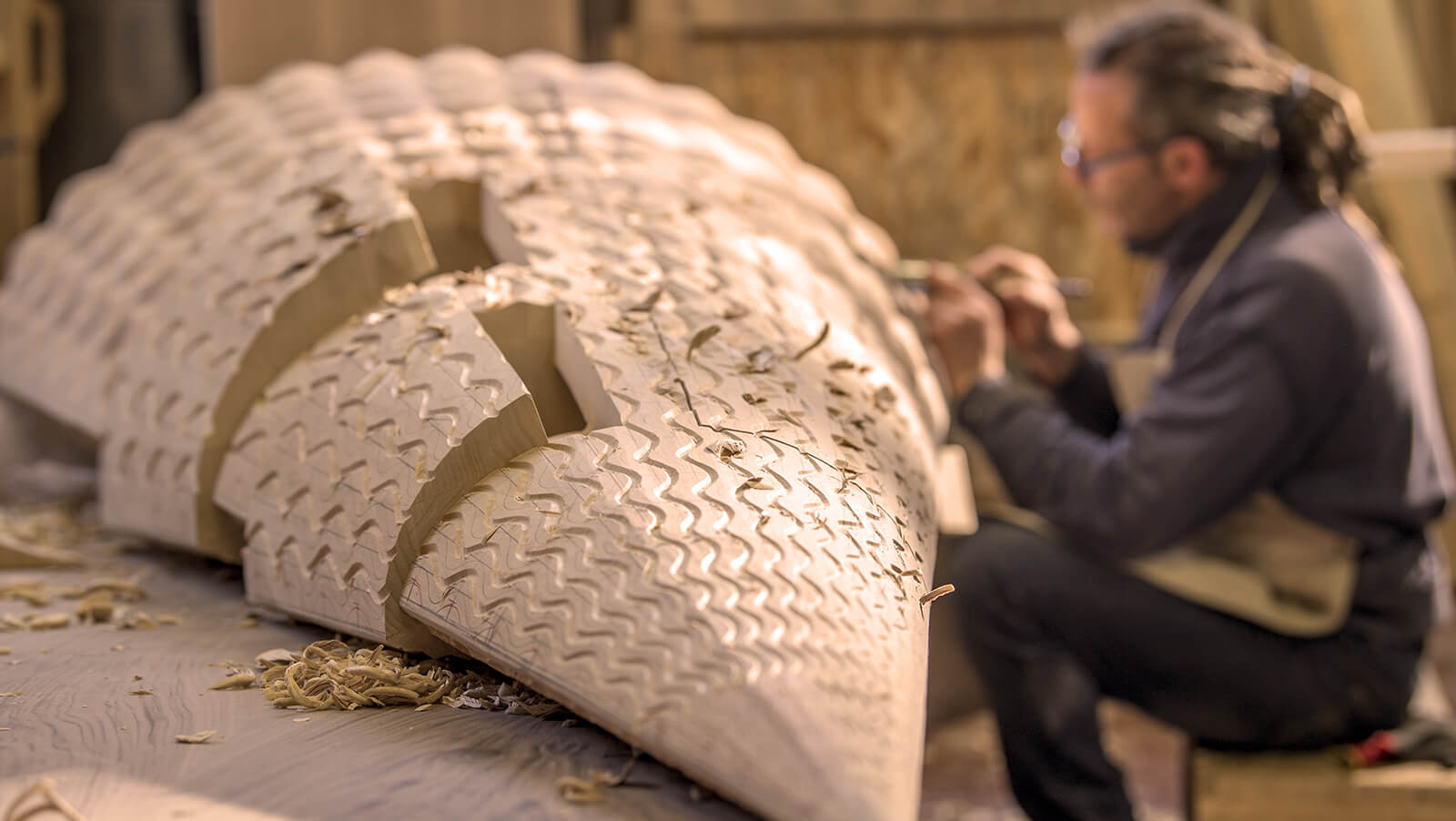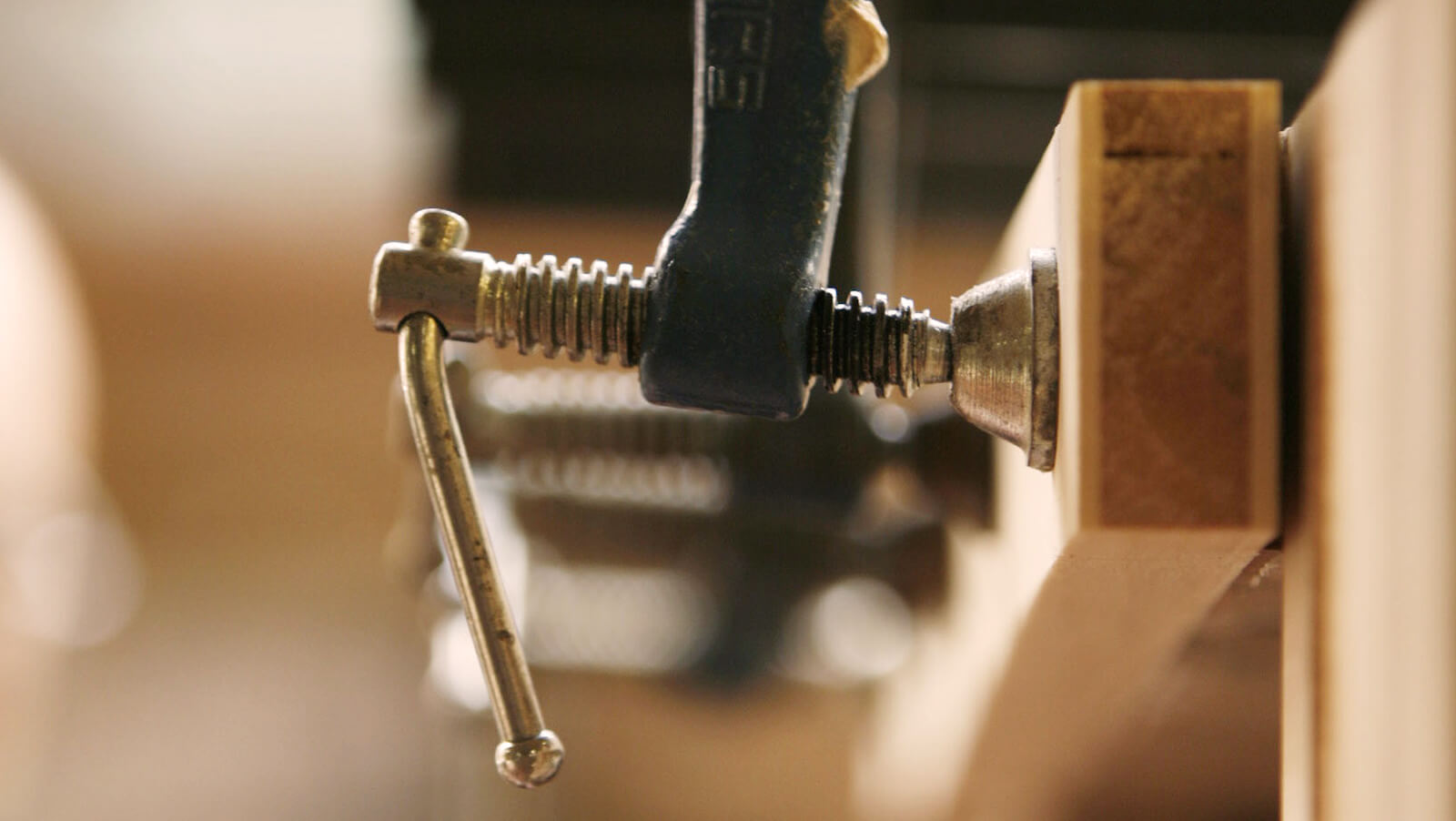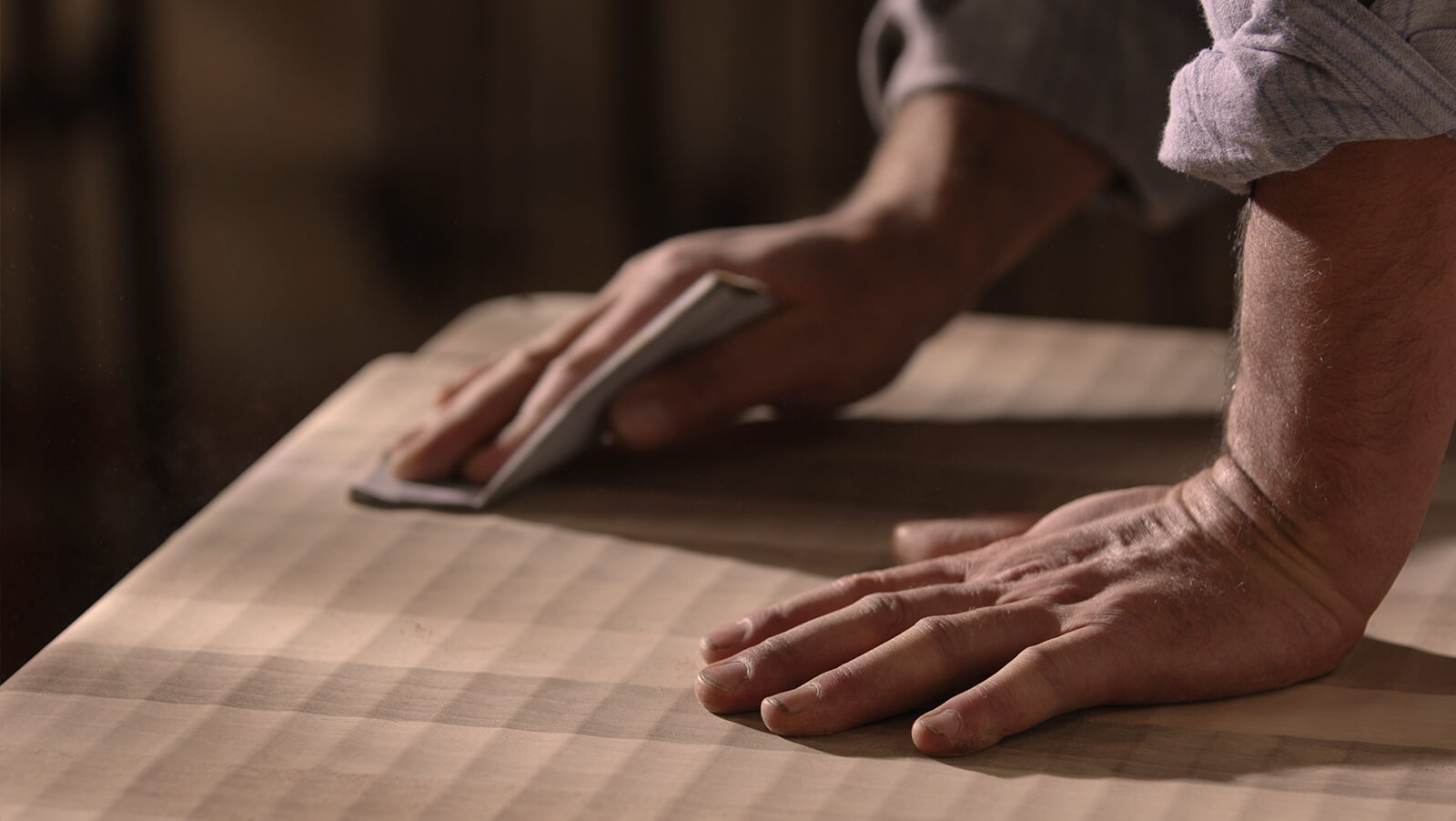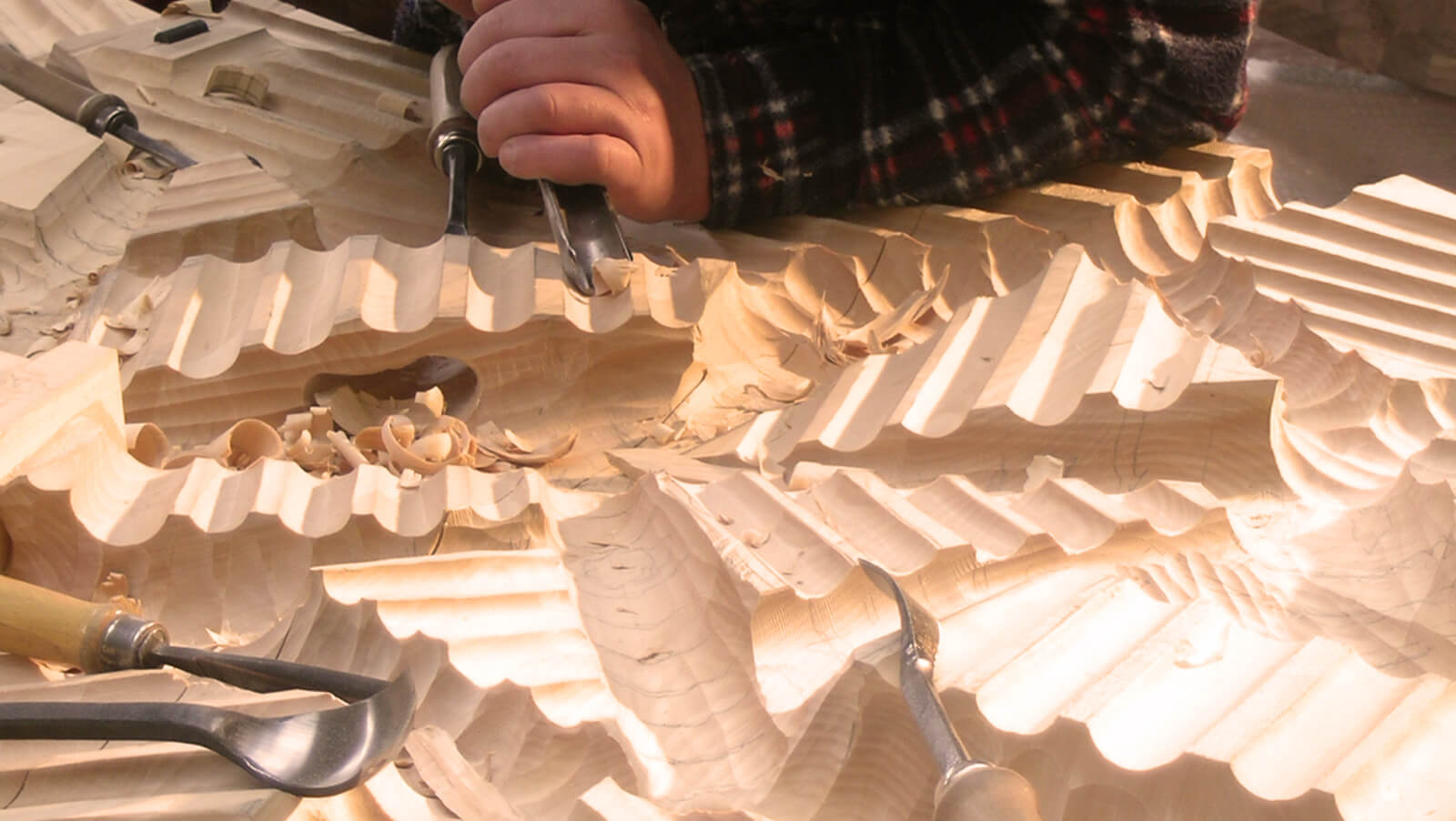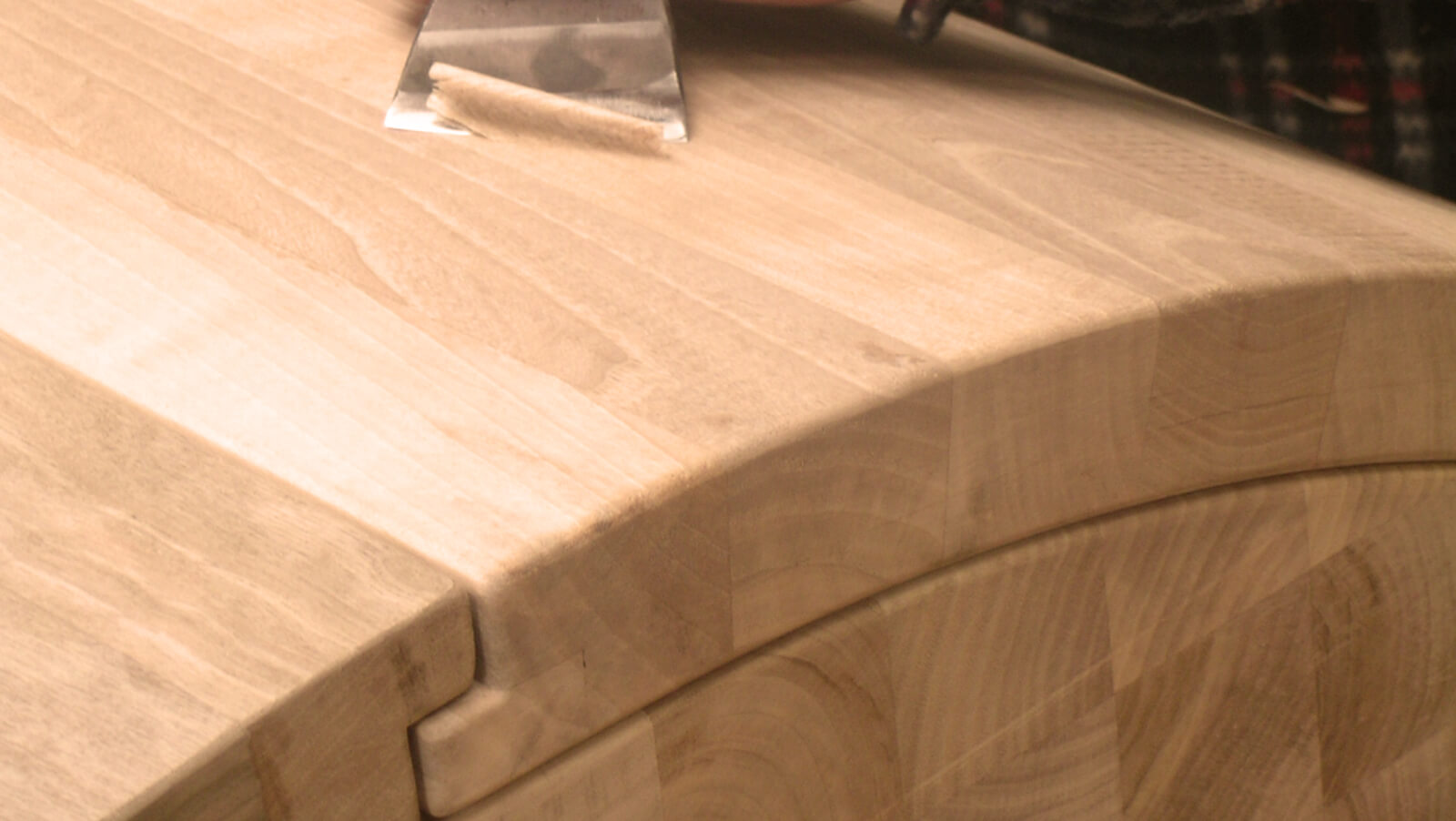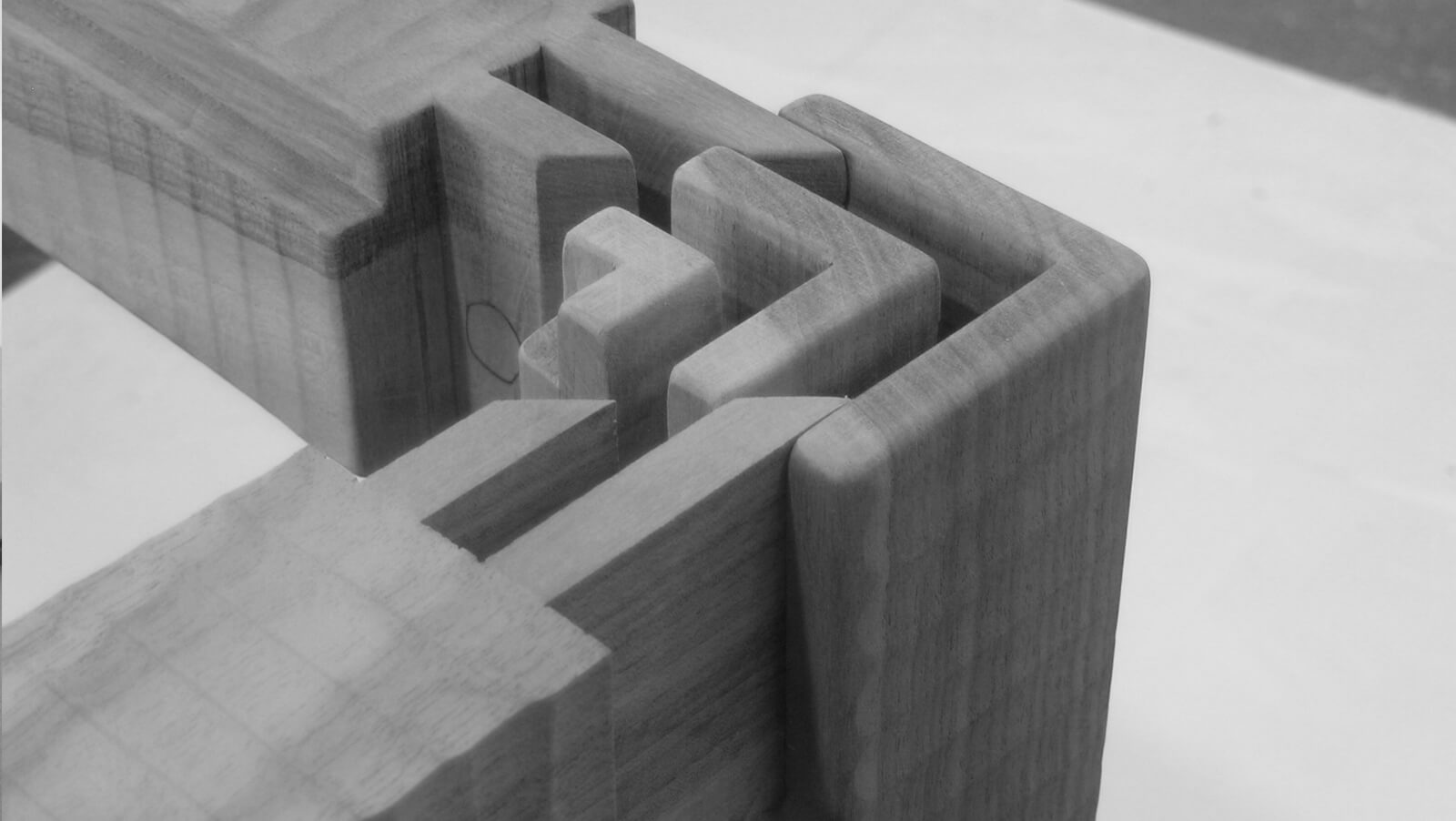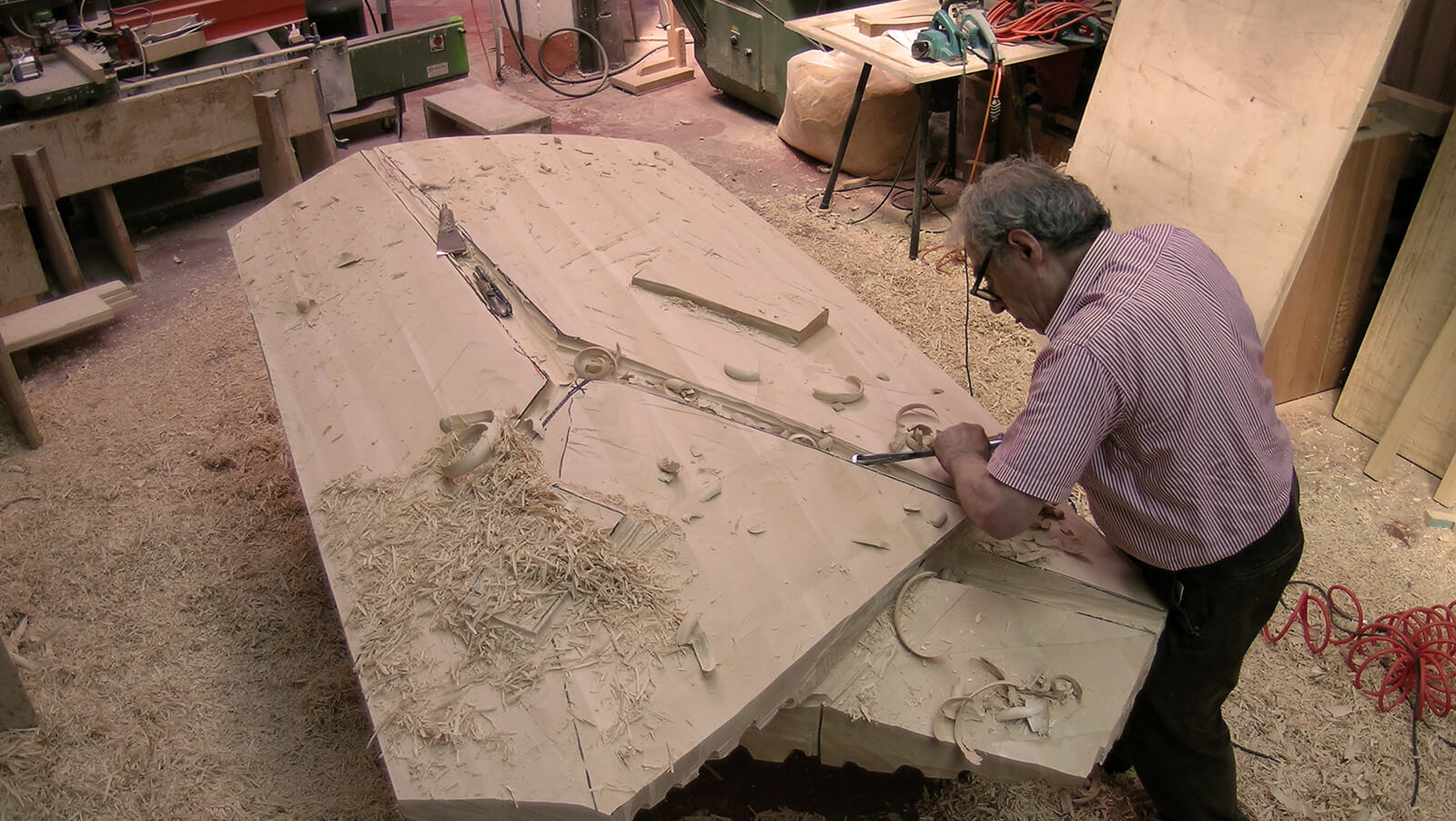 With our respectful use of wood as a material we construct our dialogue with Mother Earth.