Certifying our creations with a guarantee of authenticity assures the paternity of each work and guarantees its uniqueness.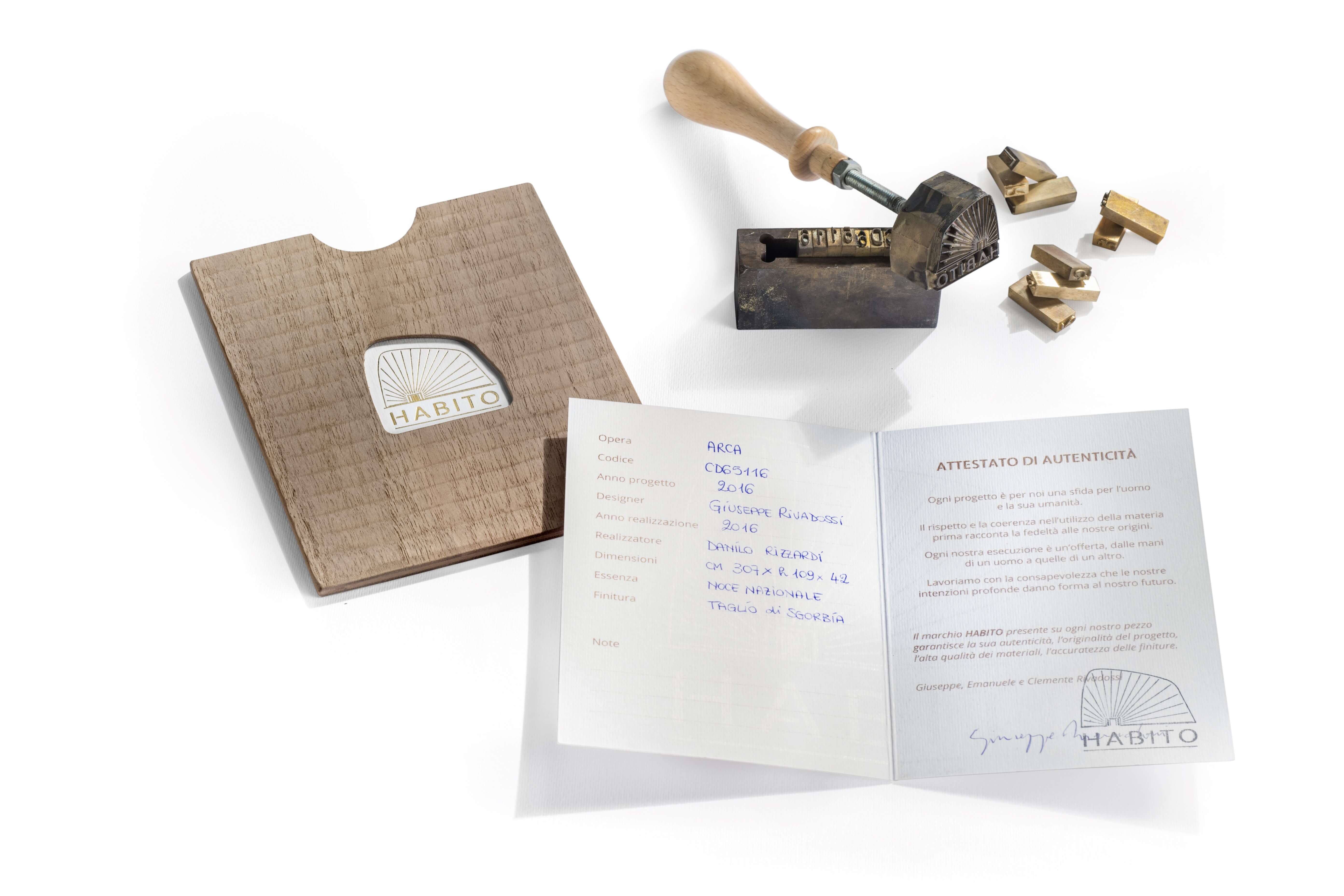 For us, every project is a challenge for man and his humanity. Respect and consistency in our use of the raw material speaks of our loyalty to our roots. Every one of our works is an offering from the hands of one man to those of another. We work in the knowledge that our deep intentions shape our future.
Every HABITO creation is made wholly by hand by highly qualified craftsmen in our workshop in Nave, Brescia. The HABITO trademark present on every item guarantees its authenticity, the originality of the design, the high quality of the materials and the precision of the finishes. As a further guarantee, every item is accompanied by a certificate stamped and signed by Giuseppe, Emanuele and Clemente Rivadossi. All the primary characteristics of the work are identified, making the certificate a genuine testimony to the creative process.
The quality of the work must be perceptible at every level, all the components of a structure must be linked by a strong dialogue of tension: to be meaningful, the overall image will have coherence and compactness, the proportions and functionality of the whole piece will indicate the design quality; no less important are the technical details, finishes and the choice of raw material, all factors that help to define the overall image.
What makes the difference in the quality of a work is ultimately its ability to lead us to the meaning of our actions of execution and use, to lead us to the significance of the space defined by the work; and therefore the quality of a work helps to define the horizon which also outlines our lives.
Structural details and customised finishes make each piece a unique item.